About Sinouk Coffee – Resort
Alongside our Coffee Pavilion, the Coffee Resort is an icon of the Sinouk Coffee brand. Eighty-kilometres from Pakse, built right on top of our coffee plantation which has been in operation since 1996, our resort is the ideal location for relaxation and learning.

For those passionate about coffee tourism, the Resort is a must-see. Located conveniently near various attractions such as the waterfalls of the plateau and local markets, there is no better place to make your basecamp when exploring Southern Laos.

Unwind in our lush gardens and rustic guestrooms while enjoying meals from one of best kitchens serving dishes made with fresh local produced obtained from nearby farms. Take a dip in our outdoor swimming pool or stroll leisurely through our coffee plantations. Get in touch with nature, inner peace and possibly some local farmers along the way at our truly unique Coffee Resort in Southern Laos.


Wi-Fi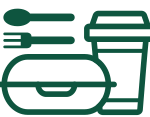 Take Away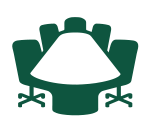 Meeting Room

Disabled Access

Privatisation
Address:
Paksong-Thateng Road,
LakKhao Village,
Bolaven Plateau,
Champasak Province
Phone numbers:
+856 30 955 8960,
+856 20 9949 4994