experience coffee culture unlike any other
The Pavilion hosts a variety of tours and activities for different sectors: educational, leisure and vocational. We are most renowned for hosting a comprehensive yet easy to enjoy tour of our coffee history gallery, roasting process, cupping session and ending off with a cup of our authentic Lao drip coffee.

For a more educational experience, you may choose to partake in our barista academy where we conduct a simple half day barista training course, or 2 full days according to your objective.

For schools, we also organise customised tour and activities according to group age and educational objectives to be discussed with lead teacher.
The Pavilion also boasts a clean, tranquil and family-friendly garden space equipped with children playsets to spend your weekend at.

Enjoy a selection of sandwiches, cakes, pastries, tea and of course, our signature organic Lao coffee. If you are interested in reserving a tour or signing up for a barista course, do not hesitate to contact our helpful and responsive team for more information and a quotation.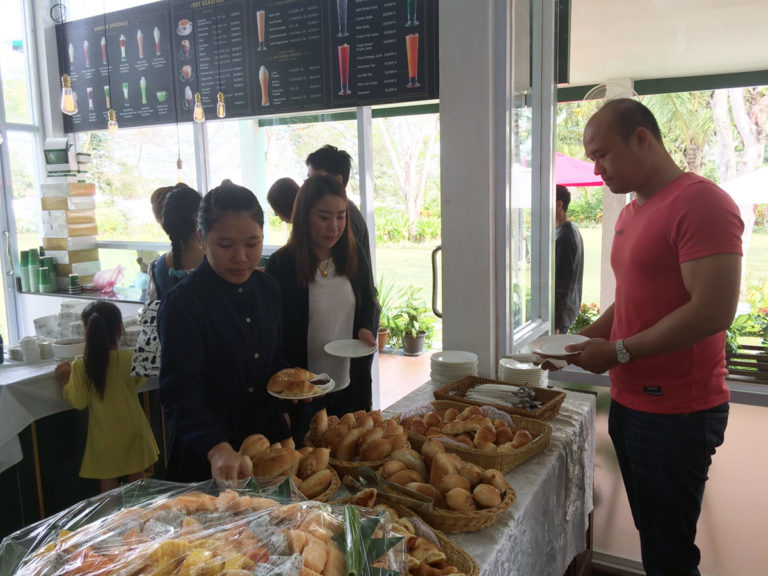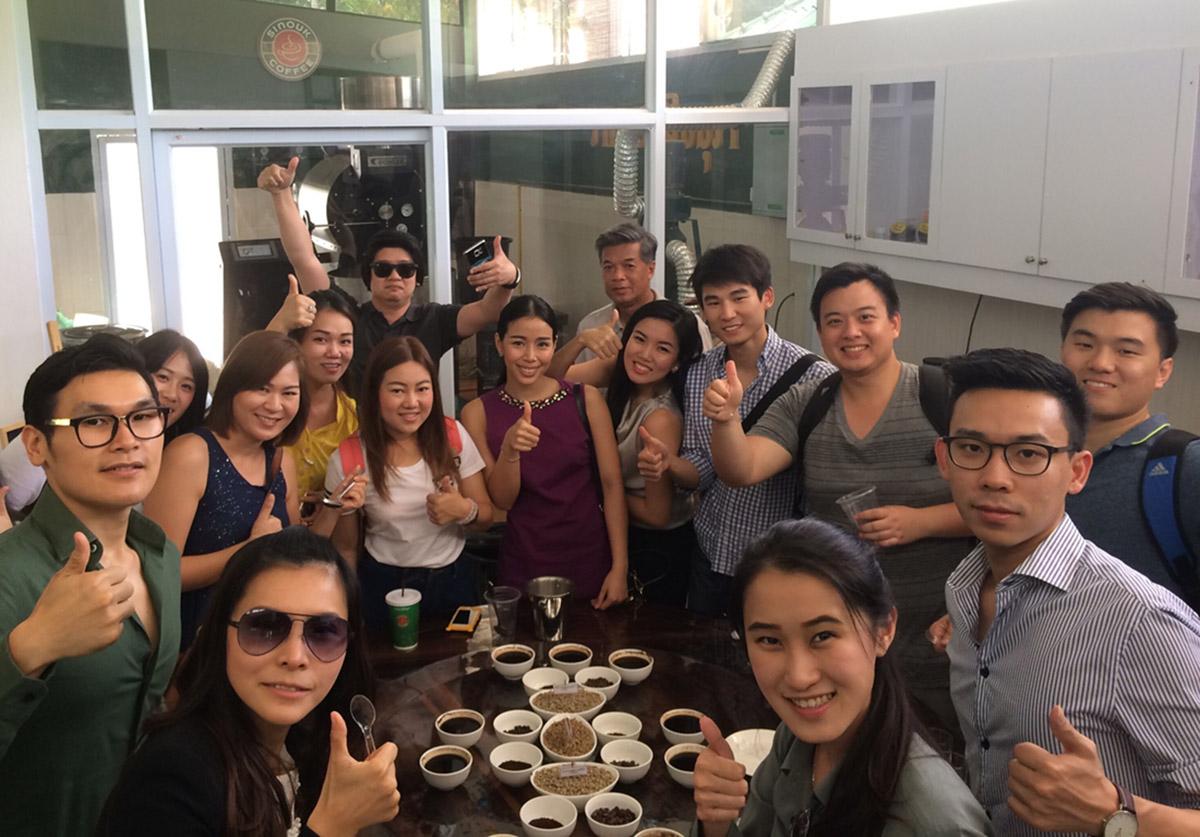 Our menu selection include both lao and western food, with fine French touch ! Alternatively, you may wish to request a customized menu to serve more specific needs.

Instantly impress your guests with elegant food presentation and tasteful decorations at your event. If you do not have a venue for your event, consider one of our places, we have indoor and outdoor .