experience coffee culture unlike any other
Any Vientiane Tour must include the Sinouk Coffee Pavilion. It hosts a variety of tours and activities for different sectors: educational, leisure and vocational. We are most renowned for hosting a comprehensive yet easy to enjoy tour of our coffee gallery, roasting process, cupping session. End the tour with a cup of our authentic Lao drip coffee.

For a more educational experience, sign up for our barista academy. We conduct a simple half day barista training course, or 2 full days according to your objective.

For schools, we organise customised tour and activities according to age group and educational objectives. This can be discussed with the lead teacher.
The Pavilion boasts a clean, tranquil and family-friendly garden space. Equipped with children playsets for your family to spend a pleasant time.

Within the Pavilion is one of our Cafe Sinouk branches. Enjoy a selection of sandwiches, cakes, pastries, tea and of course, our signature organic Lao coffee.

So what are you waiting for? Are you sure you want to miss this rich opportunity in your Vientiane Tour? Contact Us via the button below and reserve a tour, or sign up for a barista course. Our responsive team will reply with information and a quotation.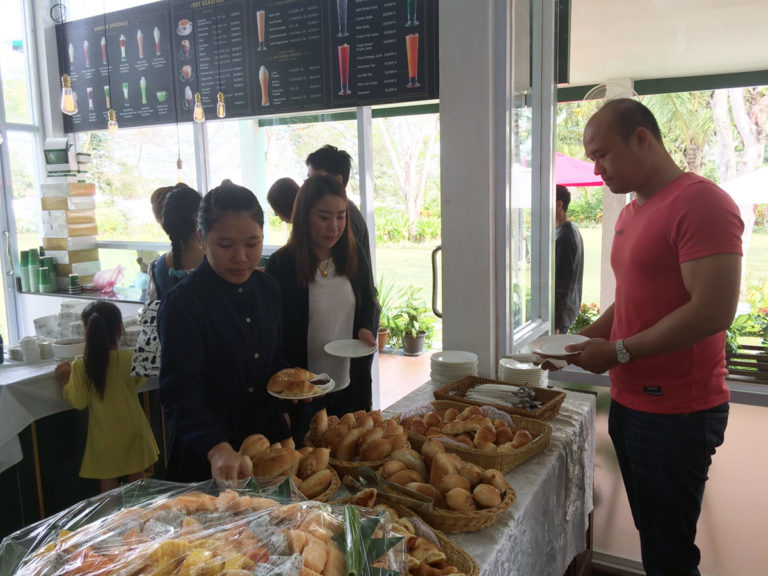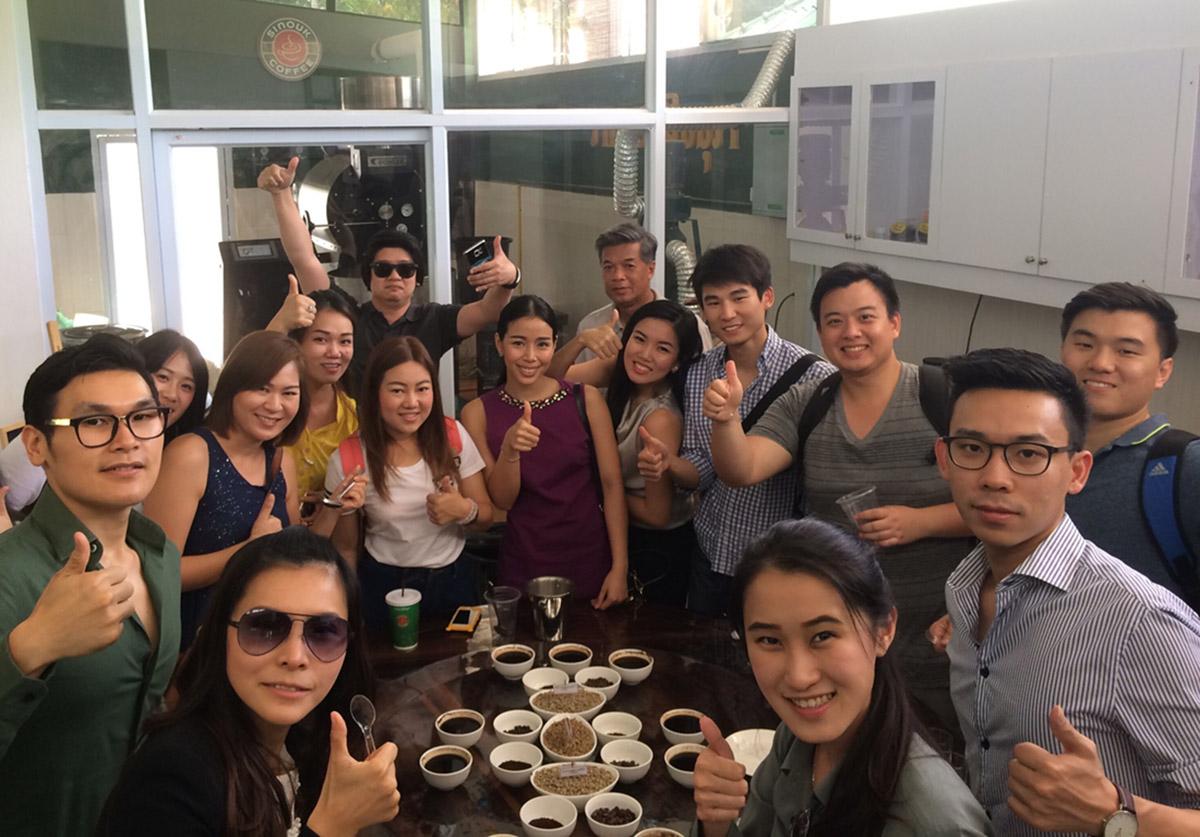 Look at our guests on the left enjoying their cupping session. A cupping session is basically like a wine-tasting session. You will learn how to appreciate coffee in various ways! Also, catch a glimpse of our Roasting machine at the back. Here, you will be able to attempt roasting!