behind the scene – come and see where products ideation starts
Only 15 minutes from downtown Vientiane, our in-house roastery located at Sinouk Coffee Pavilion is always warm and running, churning out the aroma of roasted coffee beans. Expert baristas and coffee graders work for hours on in order to experiment with different roasting levels, elaborate new recipes and blends with new coffee varieties. Our constant innovation delivers coffee products that delight our consumers and leave them wanting more.
Consistent research and experimentation allow us to design relevant coffee products and improve existing recipes. We were the first coffee company to introduce Nespresso-compatible capsules in Laos, leading the parade of proposing lao consumers new ways of drinking lao coffee. Our revolutionary drip coffee sachets revolutionized the hunt for accessible quality coffee without relying on instant mixes.

In our roastery, we conduct cupping sessions with some of the world's best coffee, including the best of Lao Coffee from different regions. Our founder, Mr Sinouk, enthusiastically participates in these sessions, imparting his rich coffee knowledge with the younger generations, upholding his legacy. Here, you may sign up for our half-day cupping session and experience the different flavours of coffee. Your regular latte or cappuccino will never taste the same after this!

So what are you waiting for? Contact Us with the button below to book your tour today! In the meantime, catch a glimpse at our Sinouk Coffee Learning House, where the roastery is located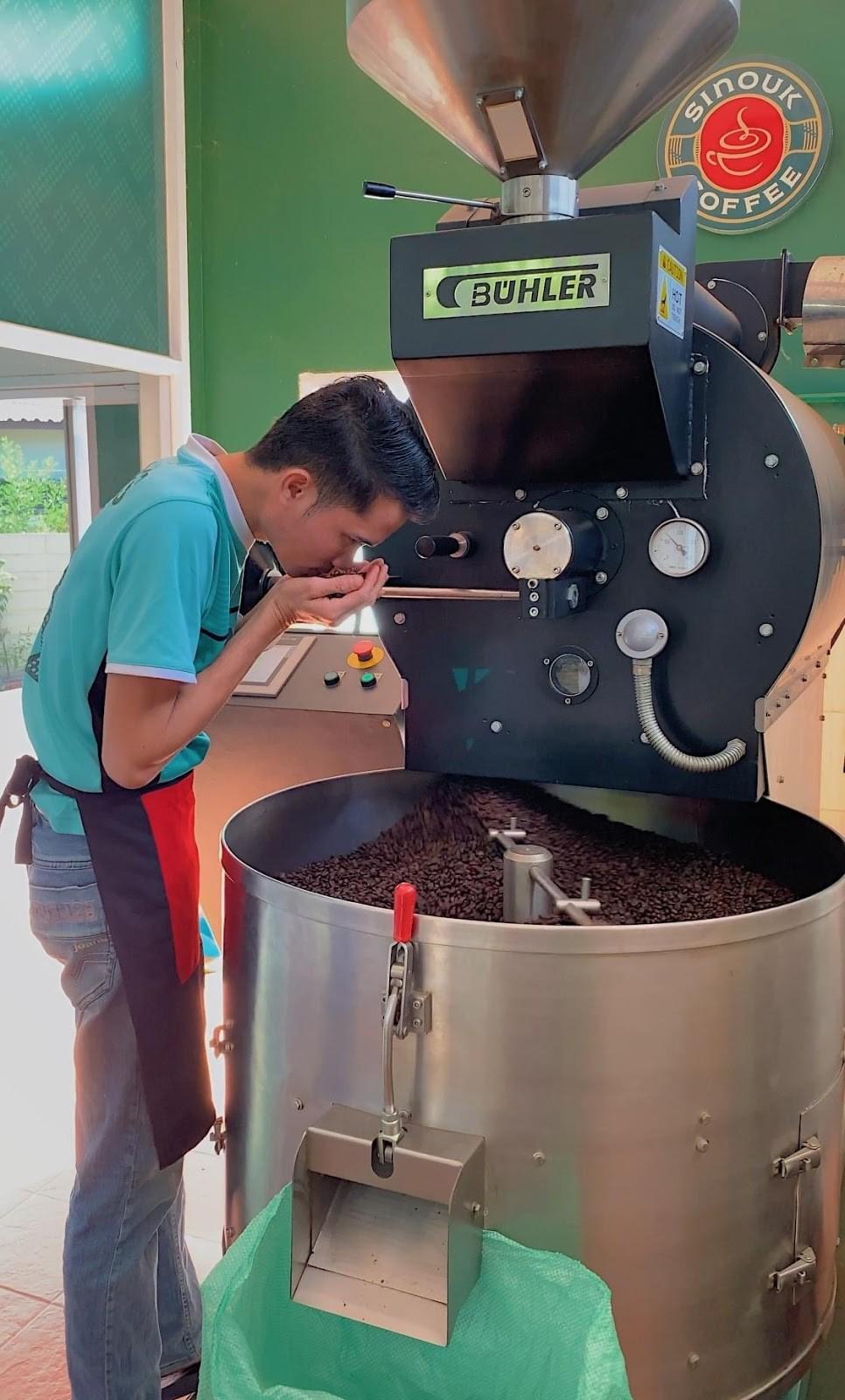 Sinouk Coffee Co. Ltd.
Address:
KM9 Thadeua Road, Vientiane Capital,
Vientiane Capital
Phone numbers:
Lao:+856 021 312 150
+ 856 021 315 545
ENG:+856 020 55 519 002
+856 020 5839 23 64