About Cafe Sinouk – Pavilion
The Pavilion, located just 15 minutes outside downtown Vientiane, is the perfect escape from the hubbub of city-centre. This is a beautiful spot where tourists come daily to discover the Lao coffee, stroll in our mini coffee gallery, view our in-house coffee roaster and try a cup of our delicious and unique coffee or tea.

Enjoy your breakfast and lunch with a beautiful garden view, unique in Vientiane from Monday to Saturday . Let your kids run safely in the garden and play around in our wooden hut and swings ! Our kitchen and garden are temporarily closed on Sundays.

Conveniently located en route to iconic landmarks like Buddha Park and Friendship Bridge, our café is the best place to stop, recharge and reenergize before continuing your journey through beautiful and laidback Laos.

Wi-Fi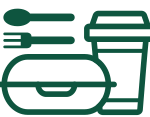 Take Away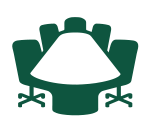 Meeting Room

Disabled Access

Privatisation
Sinouk Coffee Co. Ltd.
Address:
KM9 Thadeua Road, Vientiane Capital,
Vientiane Capital
Phone numbers:
Lao:+856 021 312 150
+ 856 021 315 545
ENG:+856 020 55 519 002
+856 020 5839 23 64