5 Fun Ways to Spend More Time with Your Child Using Coffee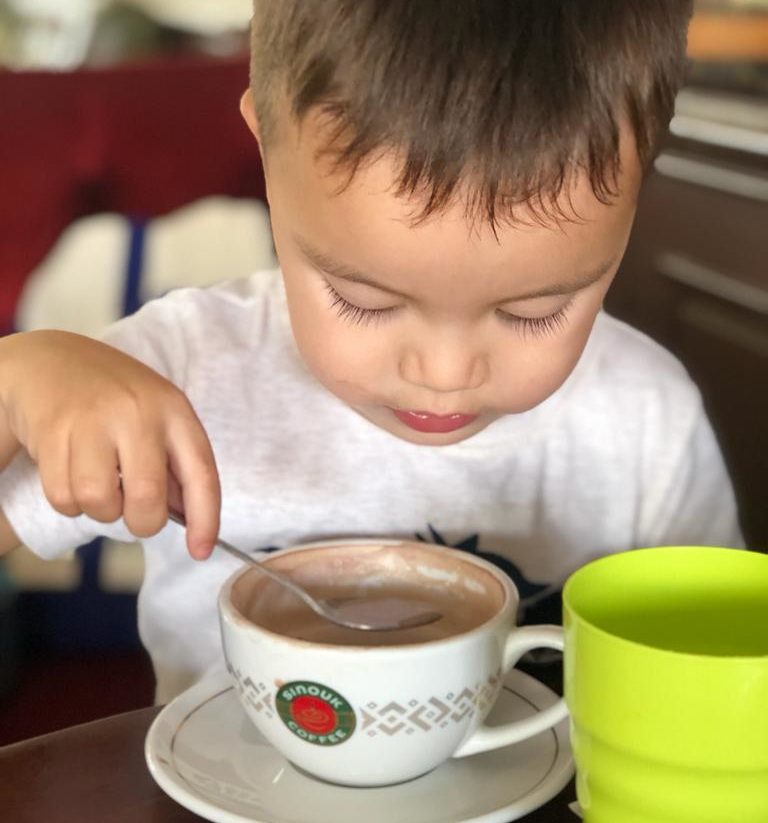 Covid-19 has taken over everything that we ever knew. Changing our lifestyles, consumption habits, and even attitudes. I for one have become a homebody. Gone are the days of leisure travel (at least for now) and dining out due to lockdown restrictions.

Everybody and anybody are all stuck at home, old, not so old, and children, all under one roof. Time to time, I hear horror stories from friends and family who had to work-from-home while managing their young ones. Even when school's not out, home-based learning seems to be the norm now as we shift back and forth 'lockdown' situations whenever a new wave of cases surge through the country. Although the pandemic is coming to its 2 year anniversary mark, I doubt we will ever get used it. It is also further compounded by its ever growing mutations, the latest of which - The Delta Variant.

But there's one good thing in my life that's unchanging and that's coffee. With everyone being home almost 24/7, the little ones must have realised or observed a thing or 2 more than usual about your daily morning habits. They may even start to ask about the smell, taste, to helping you prepare your coffee. The phrase "monkey see, monkey do" rings truer than ever in my house.🙈 While it is still a controversial topic on how young is young to start consuming coffee, I personally think that it is never too early to start them on the discovery of this magic bean. When you are at a café you can start with a babyccino or hot chocolate, and as they grow older, maybe a sip or 2 of your mocha? It is also okay if you are totally against it, as there are probably a 101 ways to use or incorporate coffee into activities that you can use bridge this gap.

But for today, I've curated a list of the top 5 most exciting discovery activities (in my opinion) suitable for a range of ages. One is never too young (or old!) to start playing with coffee 😂 There are also activities that even the older ones will enjoy! I mean... will you ever see your vampire teenagers for prolonged periods of time if not for this pandemic?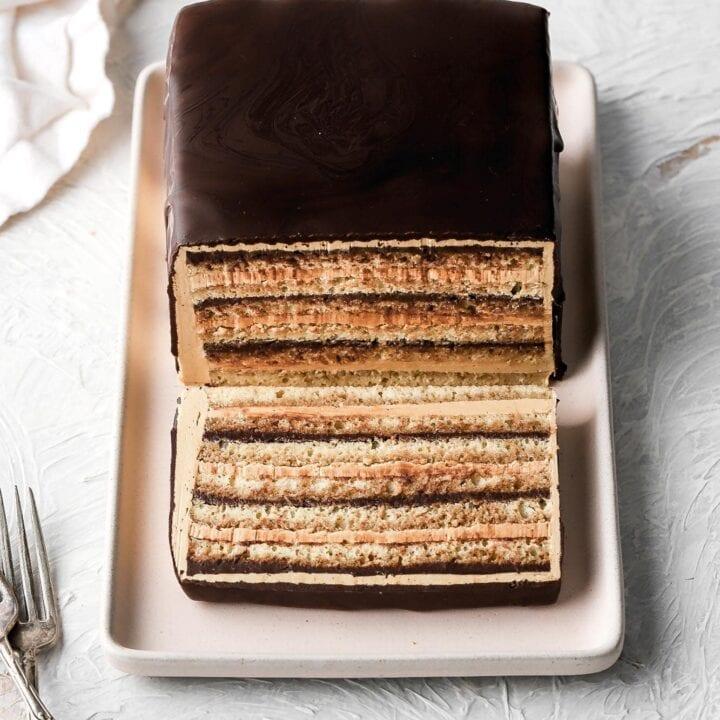 Above. Opera Cake. SOURCE: BERNICE BARAN, BARAN BAKERY

There's always room for deserts or so goes the saying! Coffee can also be pleasing to children when it is not in its bitter forms that adults usually enjoy. What better way to your loved one's heart than through their stomachs? 😋 Famous coffee flavoured deserts include Tiramisu and Opera Cake. And I am sure that your local ice cream stores also carry coffee flavoured products.

Alternatively, if you're lazy (like me), there are plenty of coffee flavoured options out there. You don't need to look further than café Sinouk's menu! They carry a generous spread of coffee flavoured (real coffee flavour!) and complimentary treats.

Pst! Did you know that you can preorder whole Opera and Tiramisu cakes from Café Sinouk? You have just unlocked a secret menu item, you are welcome 😎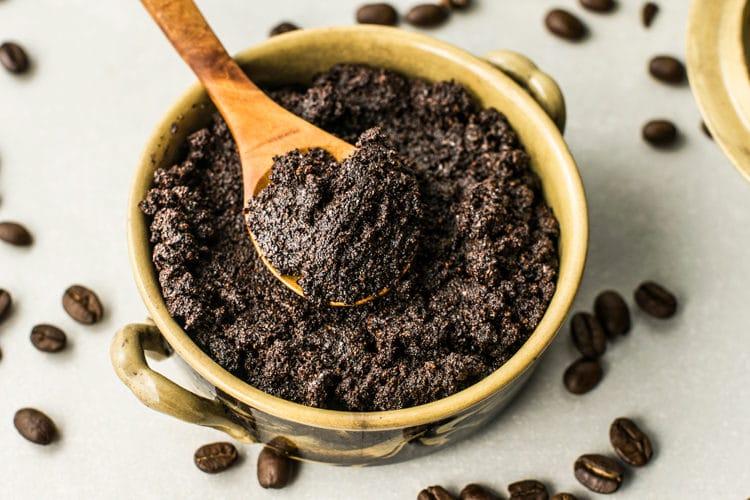 Above. Coffee Scrub. SOURCE: TRAINER CLIFFORD, SKINNY MS.

This will be a fun project with your girls as you enjoy a relaxing spa day at home with this homemade remedy. Scrubs made from coffee have many benefits that will leave your skin feeling happy and glowing as you remove dead skin cells that clog your pores. I read that the caffeine in coffee could also help battle the appearance of cellulite!

Here's what you will need
1/2 cup used coffee grounds
1/4 cup oils that are nourishing (e.g. coconut, olive, almond, jojoba)
1/4 cup sugar

Instructions
1. Mix all the ingredients together and store in an airtight container
2. Use within 2 weeks

I recommend using the scrub first thing in the shower as it will leave a slight residue that you will want to rinse off with some soap.

If you are using as a facial product, test a small amount near at your neck area before proceeding to use. Scrub gently as the grounds are coarser compared to normal facial products. If you're acne prone, I don't recommend using coconut oil, as it might be too rich.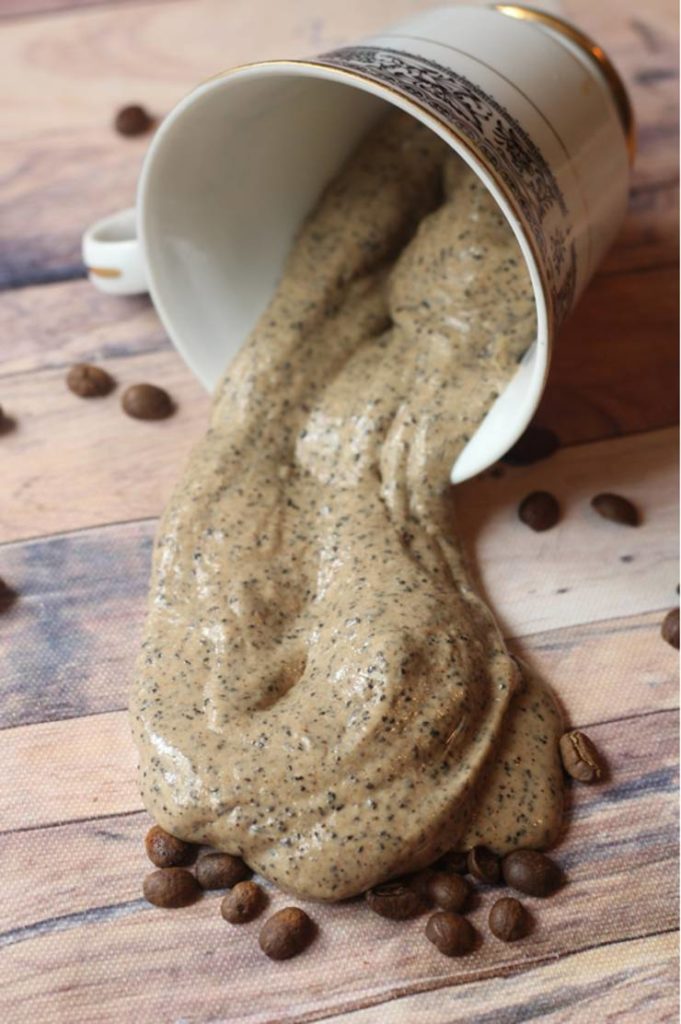 Above. Coffee Slime. SOURCE: KIMSPIREDDIY

Playing and making slime has been trending lately and we can all agree why. Its gooey texture is popular with kids and its malleable consistency is both stress relieving and fidgety hands. Best of all, it is very simple to make!

Here's what you will need
120ml white glue
1 tbsp Used coffee grounds (dried off)
1/2 tsp Baking Soda
1 tbsp Water
Contact Lens solution

Instructions
1. Mix together the glue, baking soda, water and coffee grounds in a container.
2. Add a little contact lens solution at a time and stir well between each addition.
3. Continue step 2 until the slime starts to pull away from the sides and does not stick to your fingers.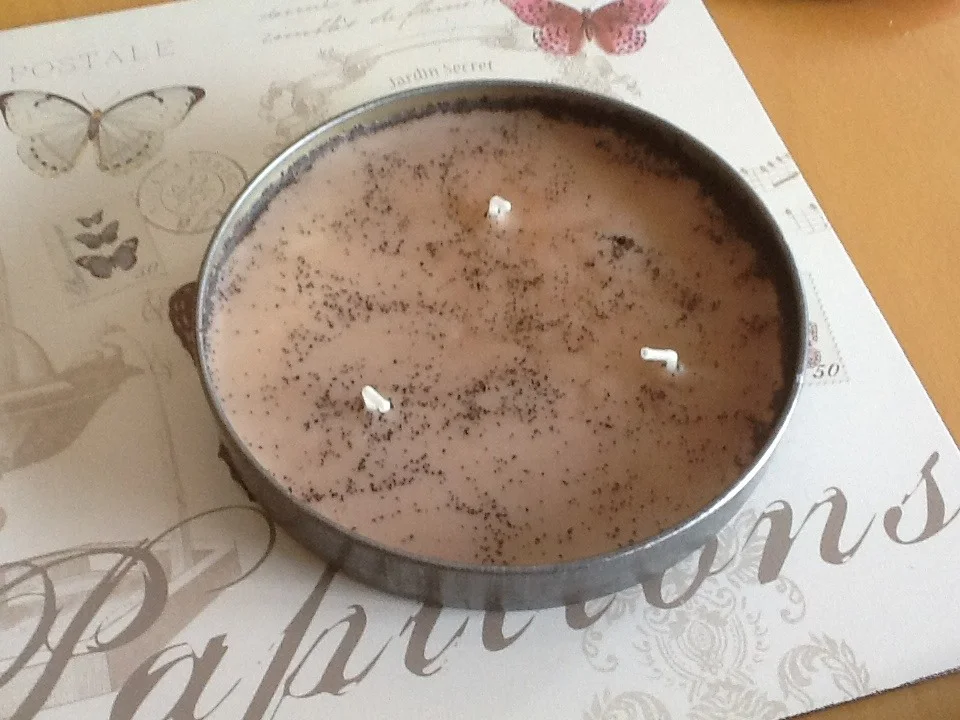 Above. Coffee Scented Candle. SOURCE: IMPROVISATION, INSTRUCTABLES LIVING

Due to Covid-19, we can't all enjoy the joys of patronising cafés and coffeehouses as we used to. Taking away the pleasure of smelling the lingering scent of grounded beans and brewed coffee. To bring this simple pleasure back, try making some scented candles with your kids to freshen up the house!

Your kids (young or old) would definitely find this project fun and exciting!

Here's what you will need
Upcycled mugs/candle containers
Candle wicks
Candle wax (preferably soy, but others work just as good)
1-2 tbsp Coffee Grounds (Used or new, but both has to be dry!)
Saucepan (that you're willing to throw or use for crafting only)
Funnel
Chopsticks

Instructions
1. Melt enough wax to fill your candle container almost all the way to the brim using the saucepan over medium heat.
2. While the wax is melting, position the candle wick to the middle of your candle container. You can use superglue to secure it to the bottom of the jar.
3. Once wax is melted, take the wax off the heat and stir in the coffee grounds.
4. Pour the wax into the candle container using the funnel.
5. Quickly adjust the wick before the wax hardens, ensuring that the wick is at the bottom of the candle container.
6. Keep the wick vertical and centered using chopsticks, and let harden.
7. Trim the wick to length before lighting the candle.
5.Coffee Infused Playdough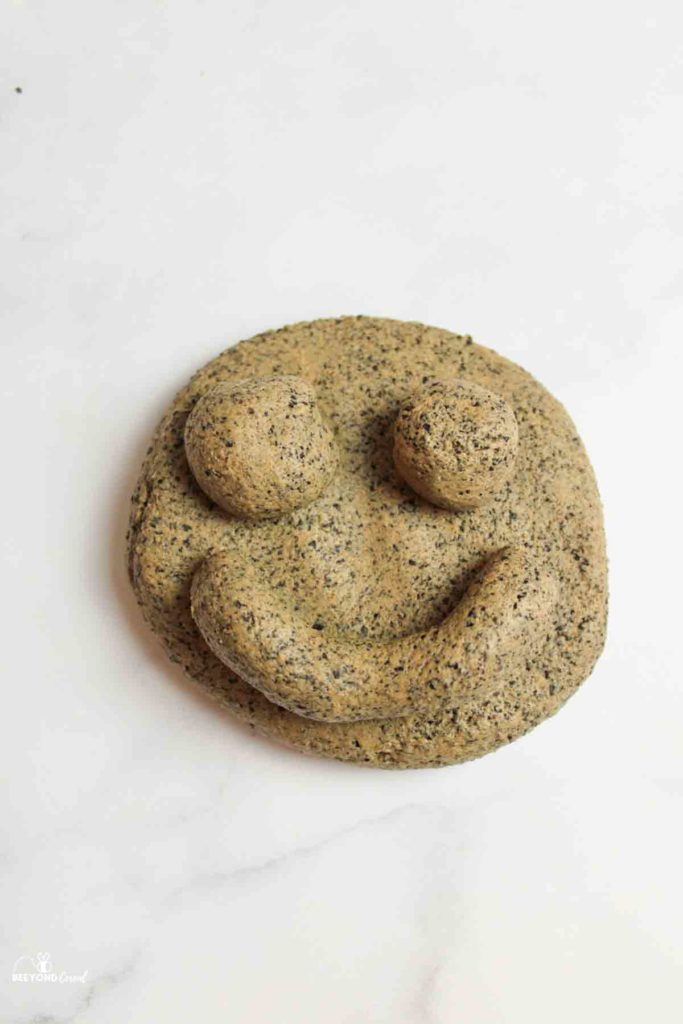 Above. Coffee PlayDough. SOURCE: NICOLE DURHAM, BEEYOND CEREAL

Lastly, another aromatic sensory toy is to incorporate coffee and playdough together. I'm reminiscent of my childhood play sets that would always have playdough involved.

Nowadays I find that these toys are way too expensive and that I am just paying for brands sometimes. But i'm also weary of smaller brands as I'm not sure what these doughs are made of.😔 Instead of being a worrywart, why not make some on my own?

Here's what you will need
1 cup flour
½ cup salt
1 cup used coffee grounds
½ cup water (might need more, depends!)

Instructions
1. In a large mixing bowl combine the flour and salt.
2. Add in the coffee grounds and mix well.
3. Gradually add in the water. You might not need all, stop or add until your desired consistency. (If you accidentally added too much water, add more flour)
4. Turn the dough out onto a lightly floured surface and knead it together until it becomes similar to playdough consistency. (Don't expect it to be 100% like store bought playdough)
5. Have fun and keep it in an airtight container when not in use. (Keeps for a 3 weeks or more based on your discrepency)
For many of us, spending some quality time with our children can be a tough thing to manage amidst our busy schedule. Especially when working from home where the hours for work and rest blends in seamlessly together. Take some time to unwind and reconnect with your child before you suddenly realise that they have grown up beyond your reach 🙂

Enjoyed this article? Check out our other content here!