Tour behind the scenes of coffee production
Let us bring you on a coffee tour - situated atop the Bolaven Plateau, Sinouk coffee plantation is run and supported by local communities, many of whom reside on the plantation. A visit there will surely guarantee a one-of-a-kind experience with the local farmers.
Our Bolaven Coffee Tour highlights include an immersive experience at our coffee plantation, where you may participate in the behind the scenes of harvesting and processing. Deepen your knowledge in coffee with our beginner-friendly coffee cupping session. For the adventurous spirits, sign up additionally for a thrilling zipline over Tad Lane waterfall where you can drink in the panoramic view of the Plateau and of course, your choice of freshly brewed coffee.

The tour is all-inclusive with meals, board and transport. If you don't have the time and prefer the convenience of having someone plan an itinerary, or if you're traveling with a large group of family and friends, this tour is for you!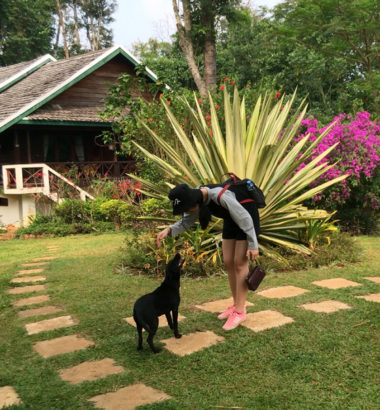 Do not hesitate to visit our site: www.suansinouk.com, you will discover all the useful information related to our Resort, and also promotions!