BUILD A FOUNDATION FOR SUCCESS WITH SINOUK BARISTA CLASS
Are you a coffee business, a coffee enthusiast, or just someone who loves to learn new skills ? Sinouk Coffee offers different kinds of barista class to meet your needs ! We design courses to meet the different profiles of visitors, whether amateur or professional. All students will learn how to fine tune the factors that influence brewing a sweet and clean tasting cup of coffee.



You are a Coffee Enthusiast / Casual

Barista class
Gain interesting and useful skills to boost your confidence and coffee knowledge ! We would love to share our Barista experience in crafting masterful cups of espresso with you. Also, you'll get to join the global barista community. Impress your friends and family with these achievements!

If you enjoyed the half-day activity we are proposing below, extend your coffee experience with one of our amazing Coffee tours. If you are looking for what to do in Vientiane or what to visit on the Bolaven Plateau, these tours are the perfect activity. On another note, you can also roast your own coffee with our Private Roasting service. Bring back home personalised souvenir from Southern Laos for your family and friends !



You run a Coffee Business or Food and Beverage Business

Barista class
As the coffee market continues to grow significantly, and a wealth of information on coffee is available on the internet, customers are better informed. Investing in staff development and training ensures that your baristas brew perfect cups of coffee and deliver excellent service. Also, in the eyes of customers, your coffee business will be considered competent and relevant. Drive your business forward to success with our Barista courses! Besides, discover Sinouk Corporate services to see how we can help you reinforce your position.

So what are you waiting for? Let us train your baristas to brew the best cups to your customers. Sign up now or contact us to discuss group training details or even visit our facilities.

In the meantime, you can get a brief taste of these amazing coffee experience with this latte art demonstration.



Additional information

Barista class
Courses are conducted in Lao. Translator upon availability in French and English

Location : Sinouk Coffee Pavilion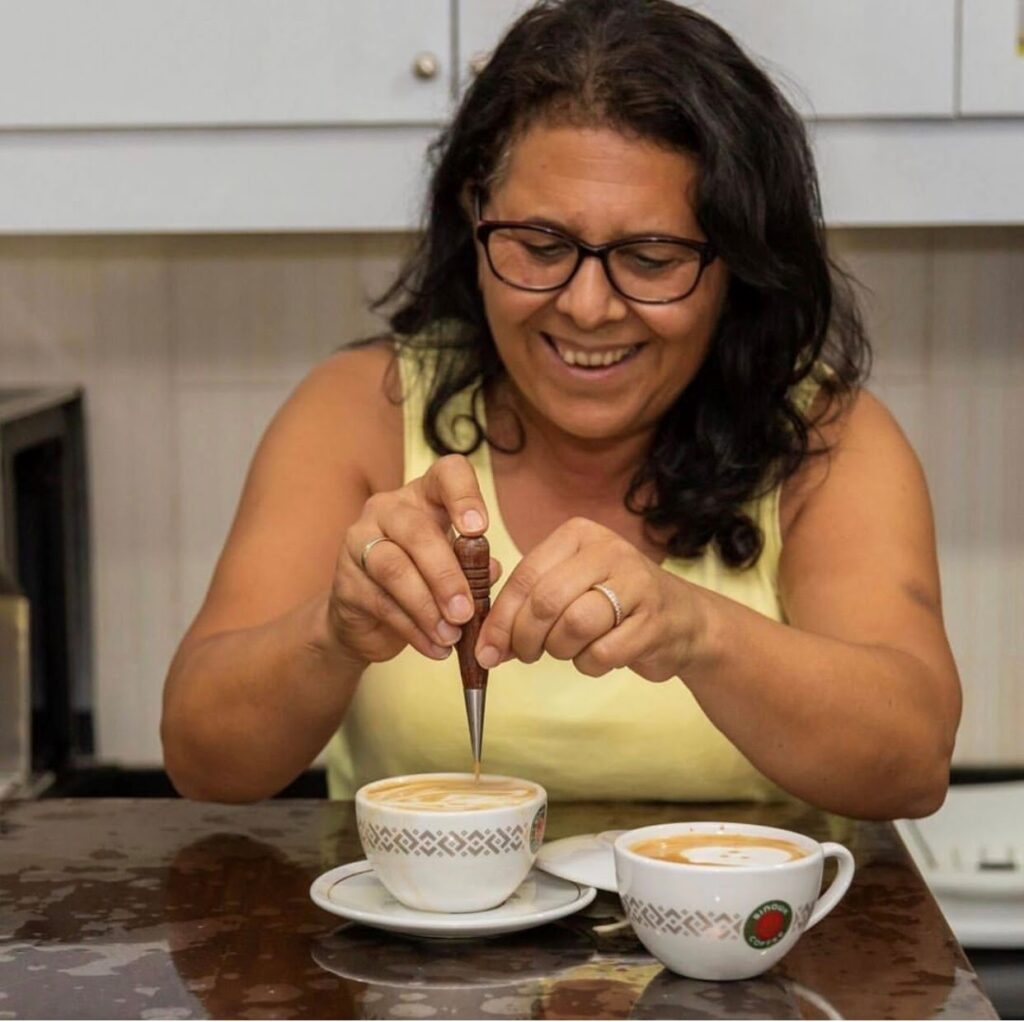 COURSE 1: Barista Skill Foundation

This course is designed to introduce core barista skills to individuals with no previous barista experience. Learn to do simple calibration of grinders as well as brew an espresso and cappuccino to core standards.

Course Overview:
Coffee history and processing steps
Espresso Basics, Milk Basics
Coffee Brewing : Lots of Hands-on Practice
Barista tools and equipment Cleaning & Maintenance
2 day program : 330 USD per person.

This course is available from Monday to Friday. Please book at least 2 days in advance.
COURSE 2 : Coffee Exploration

Visiting Vientiane and looking for some hands-on activity?
Join us in this barista class for a stimulating and learning session where you will learn about coffee processing , stimulate your senses, and try yourself at latte art!
Experience is not required for this fun, easy and memorable activity in Vientiane!


Course Overview:
Coffee history and processing steps
Coffee cupping
Espresso Basics, Milk Basics
Latte art practice
Half day program : 70 USD per person

This course is available from Monday to Saturday morning. Please book at least 1 day in advance.