About Cafe Sinouk – Sokpaluang
Want to have a coffee break in Vientiane ? What about a fresh and tasty lunch or brunch ?

Café Sinouk - Sokpaluang is definitely an ideal spot to meet with family and friends for week end brunch! It provides a cosy and air-conditioned waiting spot for parents and friends, and most importantly, free parking. Situated at the heart of the International Schools district, Café Sinouk - Sokpaluang is one one of our largest outlets.

It is equipped with a kid's play zone where parents can rest assured and enjoy their coffee or meal while their children roam freely and safely within the zone. Baby chairs, magazines, comfortable sofas and lush green plants will make you feel at home.


Clean, fresh, good Wi-Fi connection is the perfect place to stay, read, work or just rest for a few hours. It is also a good place to stop after a grocery run at the nearby Korean supermarket or on the way to the German Embassy.

Appreciate our famous and cosy Café Sinouk as well as its wide menu : a large choice of authentic and homemade meals but also the best tea & coffee from the Bolaven Plateau, Southern Laos. Our creative drink menu will excite the palate of Coffee lovers, but not only as we also serve organic teas , and other refreshing drinks.

You can also enjoy many other delicacies : freshly baked cakes and french bakeries, as well as snacks, perfect to go along with the best espresso or the best latte in Vientiane.

Finally, you can also buy Sinouk coffee products or tea products, as well as Barista accessories and Nespresso Compatible machines directly at the coffee shop.

Wi-Fi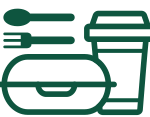 Take Away

Disabled Access

Privatisation
Address:
Sokpaluang Road,
Vientiane Capital
Phone numbers:
+856 30 52 33 846