Café Sinouk - Saynamkhong Appartment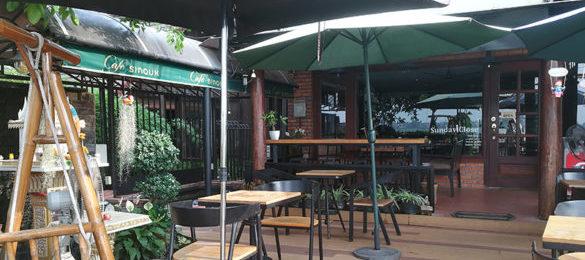 Want to have a coffee break in Vientiane ? What about a fresh and tasty lunch or brunch ?

Café Sinouk - Saynamkhong Appartment is the perfect spot : a spacious terrace that opens up to an inspiring and warm sunset view. Sit back and relax with our homegrown organic coffee straight from the Bolaven Plateau, or pair it with your favourite Lao or Western dish from a selection served at our café. With an enviable Mekong riverside view, Café Sinouk - Saynamkhong Appartment is a small yet cosy space where you can definitely enjoy the quietness of the city, and somehow feel at home at the same time.

Once night falls, make a short 10 minute walk and visit the Mekong Night Market. There, you can haggle and interact with local sellers and shoppers alike. End your day and catch a ride home at our Café Sinouk - Khemkhong branch, just across the night market.

You can also enjoy many other delicacies : cakes, snacks and french bakeries, perfect to go along with the best ice cappuccino or the best latte in Vientiane.

Finally, you can also buy Sinouk coffee products or tea products directly at the coffee shop. .

Wi-Fi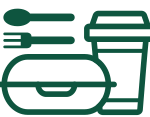 Take Away
Address:
Quai Fa Ngum,
Vientiane Capital
Phone numbers:
+856 20 2223 0579
+856 20 2221 7646