About Cafe Sinouk – Phonsinuane
The Parisian-style, double-stored storefront near the Thai Embassy is the perfect location to host private functions and corporate events. On the second floor, we have a meeting room that provides a private and conducive environment for your professional needs without compromising on our fully-serviced restaurant.

Our comfy and classy interior design is also the perfect place to let time fly whilst running your errands at the embassy, Kolao Service Centre, and more. Take your pick from our diverse menu of local and international cuisine, coffee and tea, beverages, alcohols and spirits. With soft and relaxing music, good food and drinks, this is a golden hideout from hot and sunny Vientiane in the summer. Connect to our speedy Wi-Fi and browse our range of coffee and tea products while you cool off.
Breakfast , Lunch , dinner and week end brunch are served daily.

Wi-Fi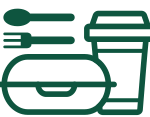 Take Away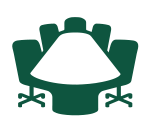 Meeting Room

Privatisation
Address:
Rue Bourichane,
Vientiane Capital
Phone numbers:
+856 30 57 73 446