"The Achievements of Sinouk Coffee"
Learn about our local and overseas recognition in leading the Lao coffee industry with passion and innovation.
The dedication towards supporting the development of the Lao coffee industry by Sinouk was recognised by the local as he was awarded the "Labour Award" by the government of Lao PDR.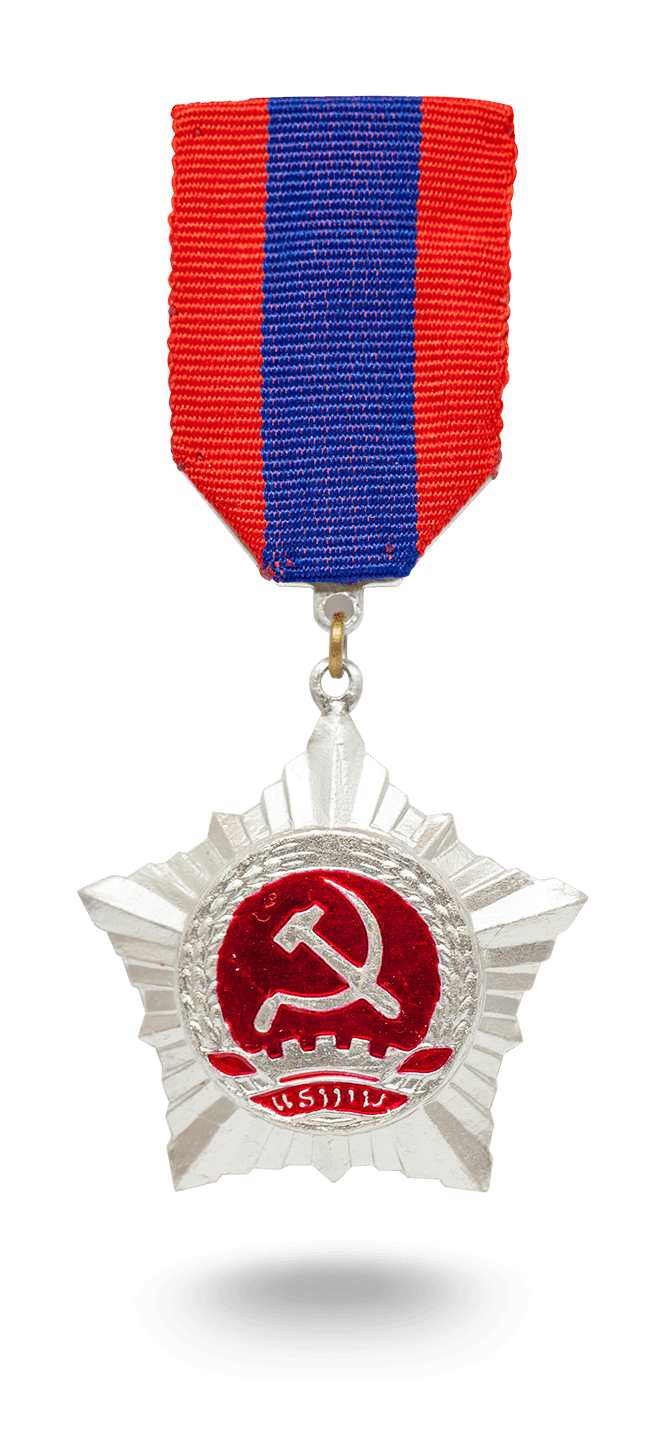 With outstanding contribution towards the agriculture sector development in Laos, Sinouk was welcomed with the appreciation of World Bank Group for his efforts in promoting the local agriculture development in the "Enabling the Business of Agriculture 2016" report.
During the same year, ASEAN Business Awards Lao PDR prized both Sinouk and Sinouk Coffee with the
"LAO Priority of the Integration Sector Excellence Awards" for agricultural-based activity excellence and "LAO Business Awards 2016" respectively for the noticeable contribution in promoting the community growth and prosperity of the ASEAN family.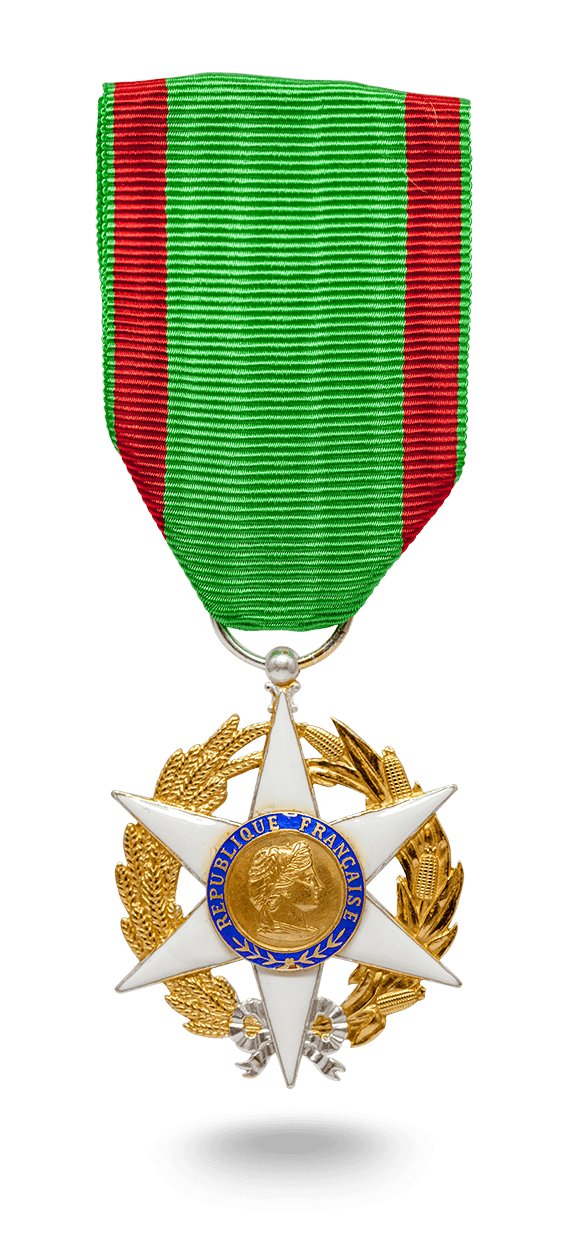 By relentlessly driving Sinouk Coffee and Lao coffee industry to excellence and introducing products and services innovation, Sirina won the "Woman Entrepreneur of the Year" awarded by the ASEAN Business Awards Advisory Council (ASEAN BAC).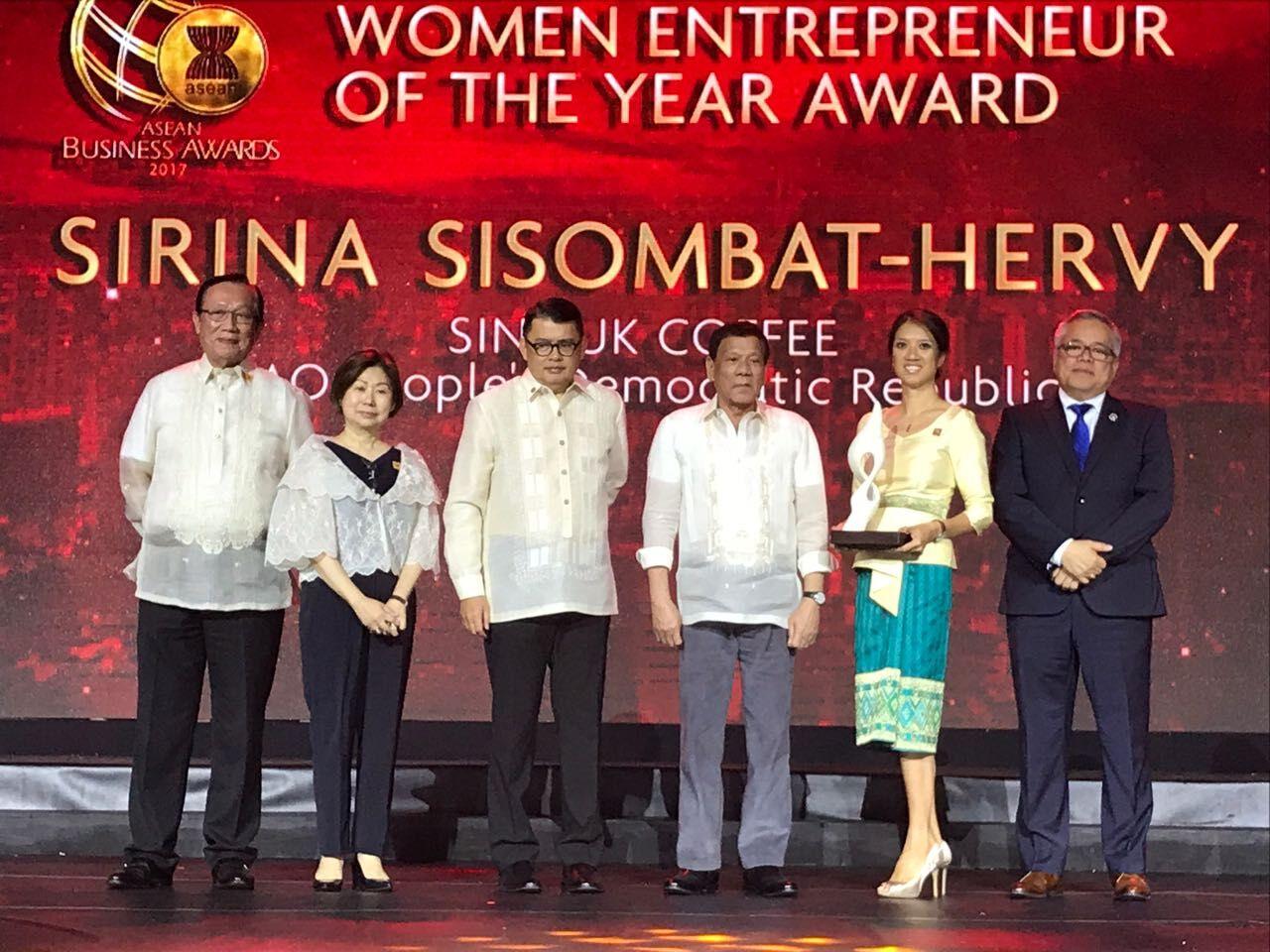 With years of great contribution and remarkable accomplishments in the agricultural sector, the Republic recognised Sinouk's efforts by awarding him with the "Chevalier de l'Ordre National du mérite Agricole" Medal.

During the same year, "GMS Choice Award - Best Agro-Food Tourism Experience 2017" was awarded to the Sinouk Coffee Resort by the Greater Mekong Subregion Core Agriculture Support Program for its excellence in promoting the Lao agro-food through its services.

Through great services and management models for decades, ASEAN BAC honoured Sinouk Coffee with the "Family Business Award" as an acknowledgment for the crucial role played in uplifting the regional economy as a family business.
Alongside, ASEAN BAC recognised Sinouk Coffee's significant contribution to the growth and prosperity of the ASEAN economic growth via excellent and active CSR movements with "SME Excellent—Corporate Social Responsibility" Award.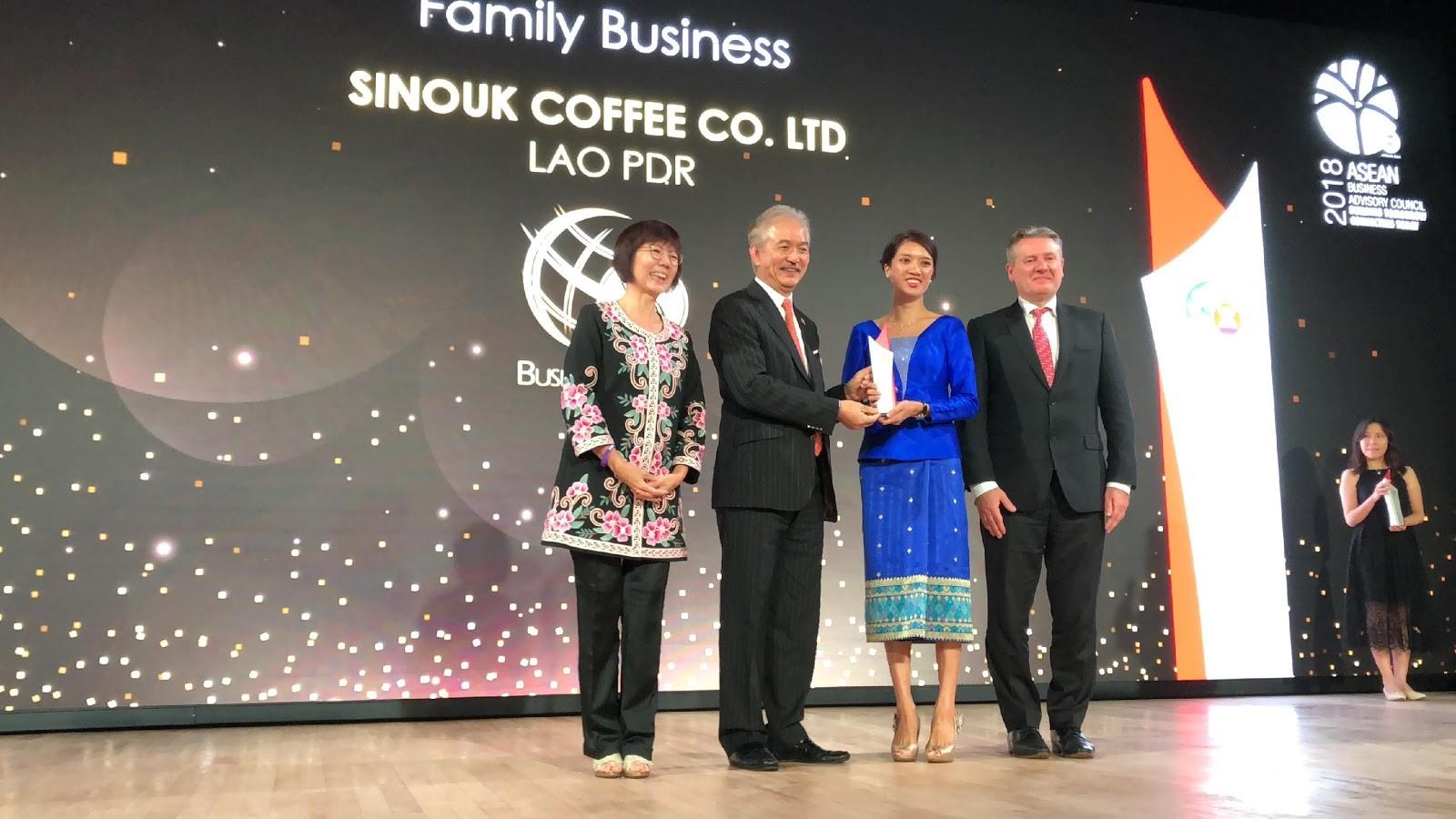 The government of Lao PDR greatly recognised Sinouk Coffee with "LNCCI (Lao National Chamber of Commerce and Industry) Business Award 2019" for the years invested in strengthening and promoting the agriculture and coffee business sectors in Laos.