About Cafe Sinouk – Talat Sao 1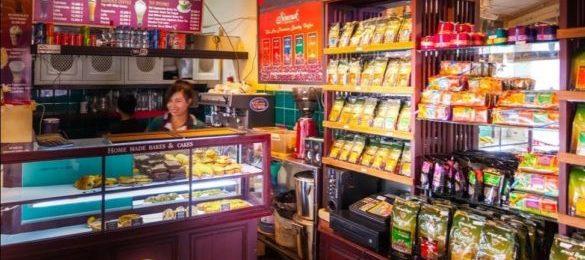 If you are visiting the Morning Market of Vientiane, this is the best place to relax and have a break from your shopping time ! Cool off from the buzzing Morning Market at our Café Sinouk - Talat Sao Mall 1, the first ever modern shopping mall in Laos. This is where we had the privilege of opening our very first coffee shop Vientiane in 2007.
Nestled in a quiet corner just by the main entrance, you may bask in the esthetics and interior reminiscent of the late 2000s. Enjoy a refreshing iced coffee at this historic location and comfortably observe the bustling tourist attraction.

Appreciate our famous and cosy Café Sinouk - Talat Sao Mall 1 as well as its wide menu : a large choice of cheap and good homemade meals but also the best tea & coffee from the Bolaven Plateau, Southern Laos.

You can also enjoy many other delicacies : cakes, snacks and french bakeries, perfect to go along with the best cappuccino or the best latte in Vientiane.

Finally, you can also buy Sinouk coffee products or tea products directly at the coffee shop to bring back souvenir from Laos to your family and friends..

Wi-Fi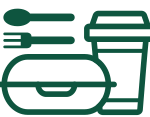 Take Away
Address:
Talat Sao 1,
Lane Xang Avenue,
Vientiane Capital
Phone numbers:
+856 30 52 88 526